Winds were low, but spirits were high
Winds were low, but spirits were high on Friday with another eventful day for our 32 Endeavour sailors!
They had a full day of "Un-Regatta" racing, which was overseen in part by Russell Coutts, CEO of the America's Cup who joined us on the water to root the kids on. Bryce Tone (USA) came in 1st place with Leo Beyer (Germany) and Aiden Lopes (Bermuda) right behind him. After the race, we were greeted back at the Endeavour base in the Dockyard by Team ORACLE USA engineer, TP, who was able to answer tons of great questions from the young sailors and their families about what it's like to work with the team, boat maintenance and the new generation of America's Cup Sailing. Chris Decerbo, Vice President of BIC Sport North America, even chimed in with some knowledge about Baron Bich and his original involvement with the America's Cup dating back to 1962, ultimately leading to this exciting O'Pen BIC action happening right here in Bermuda at AC35.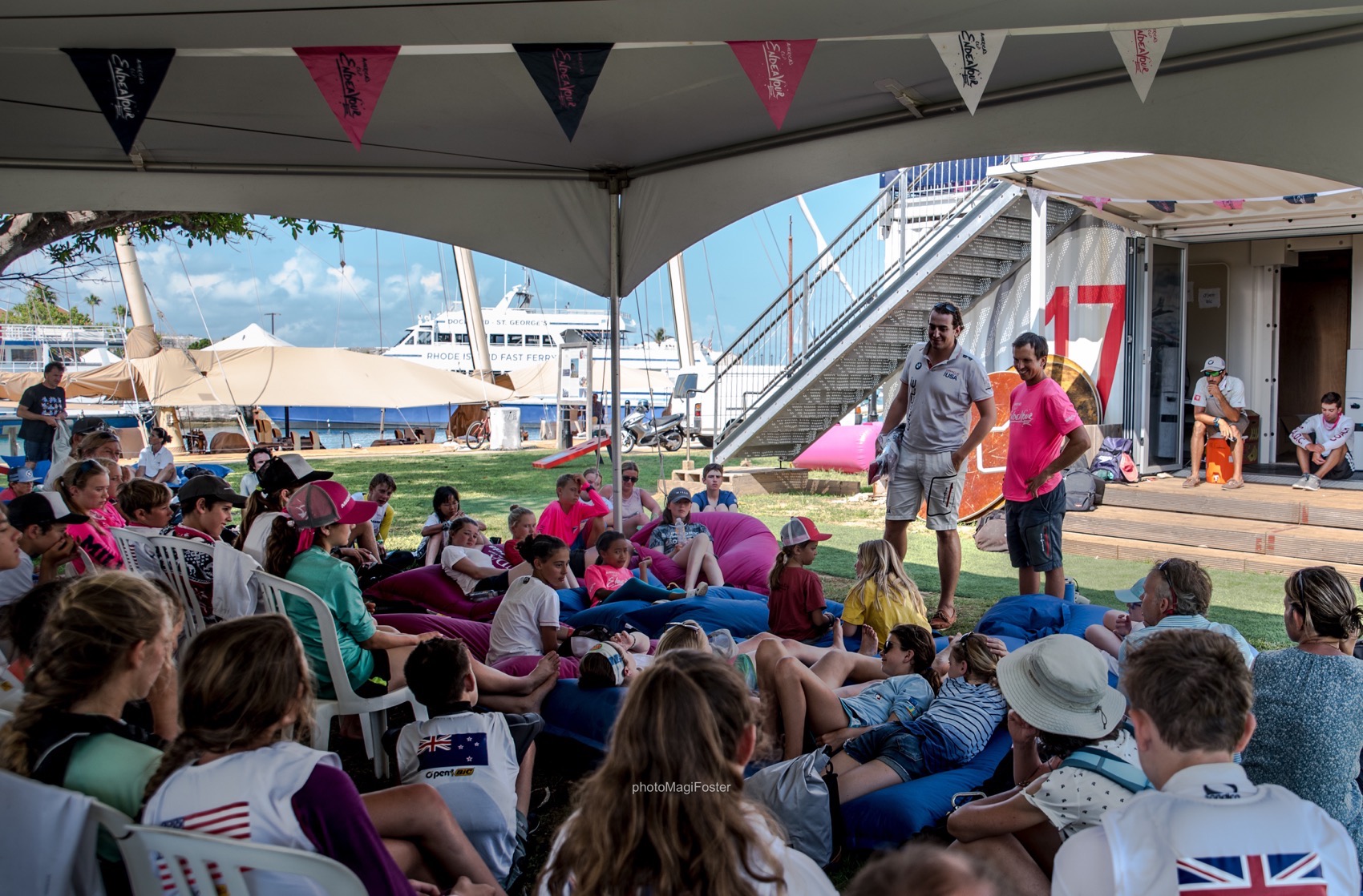 Follow us on:
Photo credit: Magi Foster
Related galleries